An overview of all Thorn product launches for October 2017.

Thorn's dedicated tunnel lighting solutions can be seen in the Grieg Tunnel at World Tunnel Congress 2017.
Take a look at our full range of indoor lighting products

View our extensive range of outdoor lighting products

Our controls and emergency lighting range help to complete your lighting solutions
Most Popular
Modern and efficient decorative LED pendant luminaire with high lumen packages

Cost effective CRI90 LED recessed spotlight range with multi-voltage driver for worldwide use and global availability

A high performance impact resistant, IP65 proof fluorescent range
Application by Case Study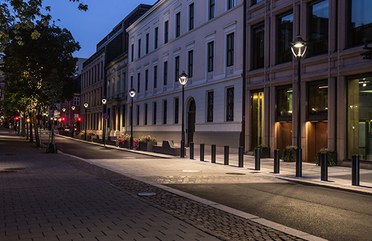 Thorn refurbishes City of Oslo lighting with efficient LEDs and smart controls.