Thorn will exhibit at Stadia and Arena Asia Pacific 2016 in Yokohama, Japan - September 26th to 28th.

Thorn will participate in The Stadium Business Design & Development Summit in Liverpool and Manchester, 31st October to the 2nd November.
New Products
Thorn launches IQ Wave, an innovative recessed LED luminaire for high performance in office applications.

Thorn launches high performance general purpose LED floodlight Areaflood Pro.

Thorn launch Virgule LED – a new versatile and decorative spotlight.
Most Popular
A ruggedly constructed, cast aluminium bulkhead, dust tight and jet proof designed around the 70W HSE lamp

Compact square wall guidance luminaire for interior recessing housing or hollow walls

Slim wall luminaire with asymmetric directional light ideal for safely lighting pathways and routes
Application by Case Study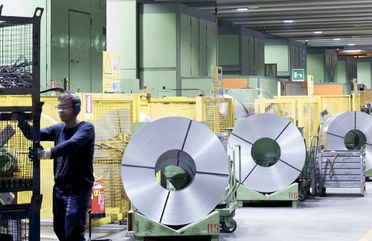 CR machine workshop in Vicenza required a lighting refurbishment to reduce energy consumption andimprove the quality of light.