We are excited to share our inspiration book which dives deeper into the 8 different outdoor applications.

Part of the Zumtobel Group of companies, Thorn Lighting took home Best Project – Commercial at Voltimum's Smart Solutions Awards 2018, held at UK Construction Week.
New Products
Application by Case Study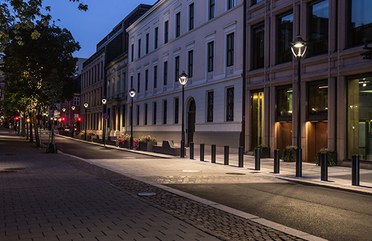 Thorn refurbishes City of Oslo lighting with efficient LEDs and smart controls.