Thorn's dedicated tunnel lighting solutions can be seen in the Grieg Tunnel at World Tunnel Congress 2017.
New Products
Certified for use in Europe, North America and China, Thorn's new Tonic range shows there's no need to compromise on colour quality for retail and hospitality lighting.

Thorn launches IQ Wave, an innovative recessed LED luminaire for high performance in office applications.

Thorn launches high performance general purpose LED floodlight Areaflood Pro.
Most Popular
A range of decorative attachments, which clip directly into holes in the bezel, two semi recessing rings and a ceiling support plate for added strength in soft ceilings

A versatile 3-circuit lighting track system, with a full range of power feeds, connectors, couplers and suspensions

A new LED recessed diffuser or louvre luminaire with excellent efficiency and fully custom capability.
Application by Case Study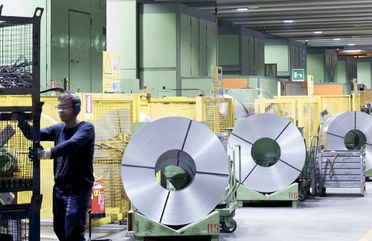 CR machine workshop in Vicenza required a lighting refurbishment to reduce energy consumption andimprove the quality of light.