An overview of all Thorn product launches for October 2017.

Thorn's dedicated tunnel lighting solutions can be seen in the Grieg Tunnel at World Tunnel Congress 2017.
Take a look at our full range of indoor lighting products

View our extensive range of outdoor lighting products

Our controls and emergency lighting range help to complete your lighting solutions
Most Popular
A stylish family of decorative LED luminaires adding an elegant statement with soft diffused light

A robust weatherproof general purpose fluorescent light fitting designed to meet a range of industrial and commercial lighting needs

Recessed LED downlight with low height, one for one replacement for traditional 1x26W or 2x26W compact fluorescent downlights
Application by Case Study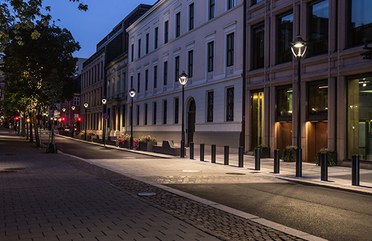 Thorn refurbishes City of Oslo lighting with efficient LEDs and smart controls.