Thorn will participate in The Stadium Business Design & Development Summit in Liverpool and Manchester, 31st October to the 2nd November.

As for the first time presented at Light + Building 2016 we would like to introduce our new product launches Spring 2016 to you.
New Products
Thorn launches IQ Wave, an innovative recessed LED luminaire for high performance in office applications.

Thorn launches high performance general purpose LED floodlight Areaflood Pro.

Thorn launch Virgule LED – a new versatile and decorative spotlight.
Most Popular
T5 lamp technology is the next step for the popular MaxiBatten range

A range of high performance T5 (T16) luminaires offering an all in one office lighting solution

Compact IP66 luminaire with unique prismatic diffuser and wireless integrated controls
Application by Case Study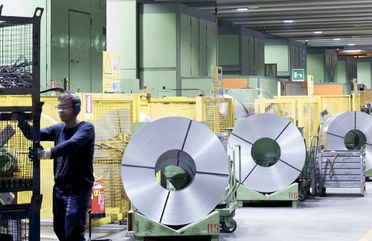 CR machine workshop in Vicenza required a lighting refurbishment to reduce energy consumption andimprove the quality of light.