New Products
Certified for use in Europe, North America and China, Thorn's new Tonic range shows there's no need to compromise on colour quality for retail and hospitality lighting.

Thorn launches IQ Wave, an innovative recessed LED luminaire for high performance in office applications.

Thorn launches high performance general purpose LED floodlight Areaflood Pro.
Most Popular
Recessed LED downlight with low height, one for one replacement for traditional 1x26W or 2x26W compact fluorescent downlights

A corrosion resistant IP65 proof fluorescent range for use in all atmospheres laden with salts acids and mineral oils

A stylish family of decorative LED luminaires adding an elegant statement with soft diffused light
Application by Case Study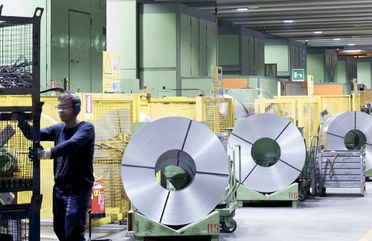 CR machine workshop in Vicenza required a lighting refurbishment to reduce energy consumption andimprove the quality of light.