Performance upgrade: Our output module that gives you full control over your presentation has been optimized to reduce file size and calculation time.

Thorn focuses on the essentials.
New Products
Thorn launches IQ Wave, an innovative recessed LED luminaire for high performance in office applications.

Thorn launches high performance general purpose LED floodlight Areaflood Pro.

Thorn launch Virgule LED – a new versatile and decorative spotlight.
Most Popular
A stylish family of decorative LED luminaires adding an elegant statement with soft diffused light

Modern, decorative pendant in two sizes with a choice of light sources and direct or direct/indirect reflectors

Modern and efficient decorative LED pendant luminaire with high lumen packages
Application by Case Study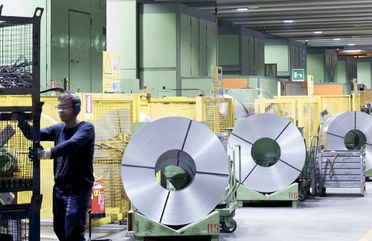 CR machine workshop in Vicenza required a lighting refurbishment to reduce energy consumption andimprove the quality of light.