Latest project
LEDs deliver energy efficiency and a modern Nuremberg cityscape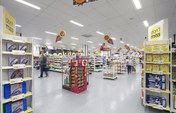 Wilko is one of the UK's fastest growing high street retailers and Thorn came up with a concept lighting product specifically designed to use across the Wilko estate!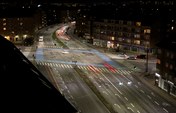 In the Danish capital Copenhagen half of the lighting points have been exchanged with energy efficient LED luminaires.
Lighting for transit areas and car parks is essential for public safety. Aside from safety and visibility concerns, energy efficiency is important for minimising running costs. The projects here demonstrate how lighting which balances performance, efficiency and comfort can transform the associated outdoor and indoor environments.
From care homes to barracks to prisons, lighting for residential purposes requires smart, dependable solutions. Performance, efficiency, comfort, aesthetics, safety and flexibility are all important. The projects here demonstrate how lighting can be applied to meet a range of demands while providing a pleasant environment for residents.