Tunnel
Tunnel lighting must provide comfort and safety and maximise the visual performance of users while complying with CIE guidance. As maintenance access can be limited and harsh conditions are common, a reliable performance of the lighting system is critical. The projects here demonstrate how lighting which considers safety, visibility, durability, efficiency, longevity and performance can be successfully applied.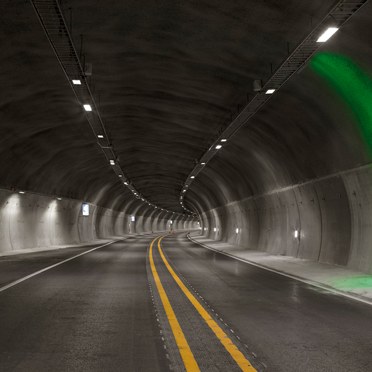 Efficient tunnel lighting creates safe and comfortable conditions for drivers, and will last a long time without requiring maintenance.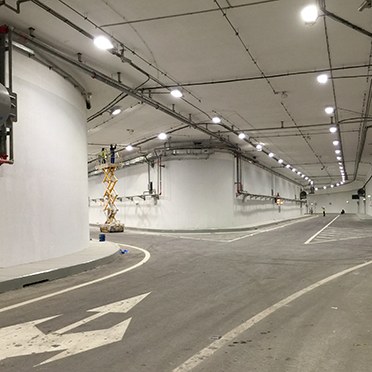 Thorn lights a new tunnel running through the Cultural District of Saadiyat Island.